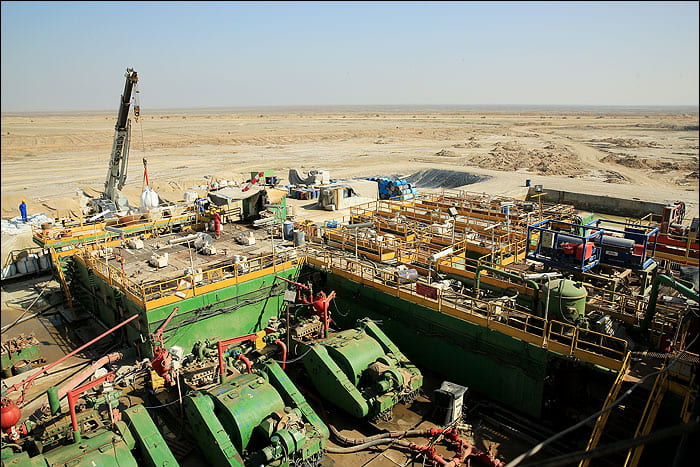 Production of Crude Oil from South Yaran Oilfield
Iran has started producing crude oil from South Yaran oilfield which it shares with Iraq.
The amount of this production is 10,000 barrels per day.
The managing director of Petroleum Engineering and Development Company (PEDEC), Mr. Shahnazizadeh said 6 wells of the field have become productive in the early production phase. This is part of the field's development project.
In addition, over 75% of the field's development is being carried out by domestic forces, adding 18 productions of the joint field are being spudded by domestic developers, especially the National Iranian Drilling Company (NIDC).
The PEDEC chief also announced that there will be a deal between National Iranian Oil Company (NIOC) and Persian Oil and Gas Company for the integrated development of South and North Yaran Oilfield.
Yaran oilfield, divided into South and North, is estimated to contain 2 billion barrels of in-situ crude oil in its reserves.
Iraq is already recovering 200,000 barrels per day from South Yaran field which the two neighbors share.
The field is being developed in Iran for production of 50,000 to 60,000 b/d of crude oil, 60 mcm of natural gas, and drilling of 30 wells.
Iran started production of crude oil from Yadavaran, North Azadegan and North Yaran oilfields in November.
Source: Shana
Picture Source: Financial Tribune