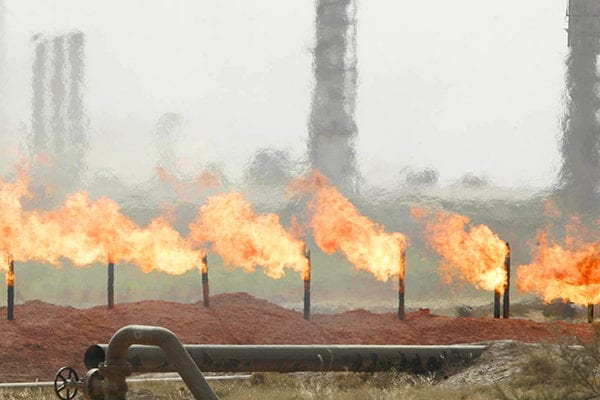 Luaibi mentioned that Iran & Iraq are negotiation on Kirkuk
Alaa al-Yasiri, head of Iraqi Oil Marketing Company, is currently negotiation with Iran on the start date of oil exports from Kirkuk oilfields.
Jabbar Alluaibi, Iraqi minister of oil, mentioned this on Wednesday. Previously, on September, Alluaibi dismissed the Falah al-Amri as head of oil marketer SOMO.
Kirkuk field is one of the most important oilfields of Iraq which is near Kirkuk and discovered in 1927 by the Turkish Petroleum Company. An official mentioned that in the near future 30000 barrels of oil per day will be shipped to Kermanshah Refinery by trucks.
Kermanshah Refinery established back in 1968 and started the production in 1971. The production units of Kermanshah Refinery includes Atmospheric Distillation, LPG Recovery, Naphtha Hydrotreater, Kerosene Hydrotreater, Catalytic Reforming (CRU), Pentane Production Plant and related utilities. This refinery is acting under the supervision of National Iranian Oil Refining and Distribution Company (NIORDC). Currently, Alireza Sadeghabadi is managing director of NIORDC and deputy of petroleum minister, Bijan Zangeneh.