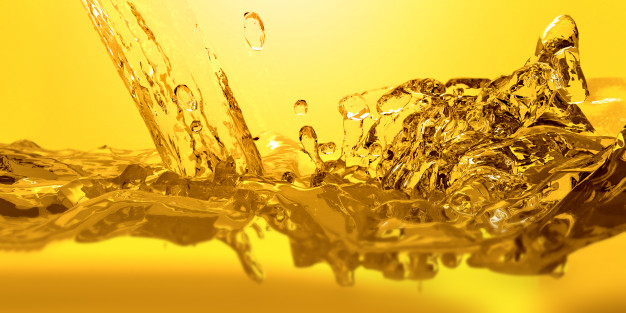 Base Oils and Lubricant
The most important function of lubricants is the reduction of friction and wear and in some cases, the relative movement of two bearing surfaces is only possible if a lubricant is present. In times when saving energy and resources and cutting emission have become central environmental matters, lubricants are increasingly attracting public awareness. Scientific research has shown that 0.4 % of gross domestic product could be saved in terms of energy in Western industrialized countries if current tribological knowledge, i.e. the science of friction, wear and lubrication, was just applied to lubricated processes.
In 2004, 37.4 million tons of lubricants were consumed worldwide (53 % automotive lubricants, 32 % industrial lubricants, including related specialties, 5% marine oils, and 10 % process oils). Of total industrial lubricants, 37 % were hydraulic oils, 7 % industrial gear oils, 31 % other industrial oils, 16 % metalworking fluids (including temporary corrosion preventives whose multipurpose function often includes lubrication), and 9 % greases. Table 1. Shows the regional breakdown of world demand for lubricants.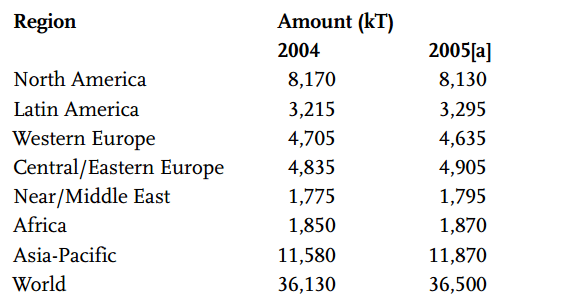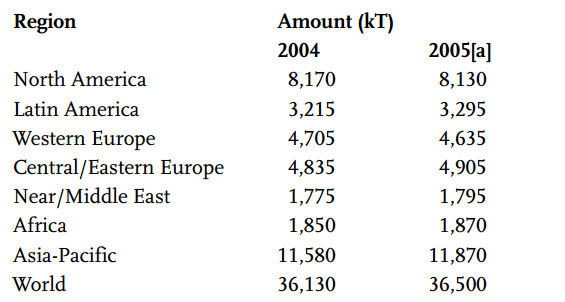 Table 1. Regional breakdown of world demand for lubricants
The top 1 % of the world's manufacturers of finished lubricants (of which there
are more than 1380) account for more than 60 % of global sales; the other 99 %
share less than 40 %. Table 2. Shows the world ranking of the largest manufacturers of lubricants.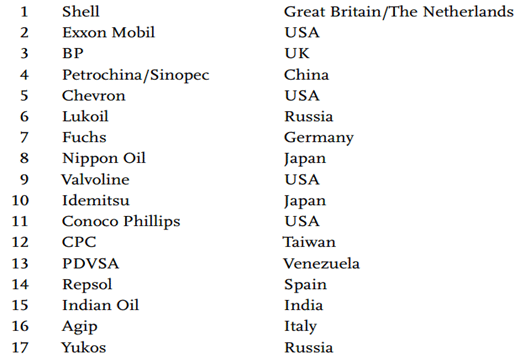 Table 2. The world ranking of the largest manufacturers of lubricants.
Base oils are the most important components of lubricants. As a weighted average of all lubricants, they account for more than 95 % of lubricant formulations. There are lubricant families (e.g. some hydraulic and compressor oils) in which chemical additives only account for 1 % while the remaining 99 % are base oils. On the other hand, other lubricants (e.g. some metalworking fluids, greases, or gear lubricants) can contain up to 30 % additives.
The origin of the overwhelming quantity of mineral lubricant base oils has led to lubricants being viewed as a part of the petroleum industry and this is underlined by their inclusion in petroleum statistics. Over the last few years, lubricants have increasingly become a separate discipline with clear differences from petroleum mass products. This was caused by the high added value which is generated in this product segment along with the fact that many high-performance lubricants no longer contain petroleum base oils.
Although the most important requirement of base oils in the fifties was the correct
viscosity and the absence of acidic components, base oils in the sixties were downgraded to solvents or carriers for additives in the euphoria surrounding chemical additives. In the seventies, there was a realization that some synthetic fluids with uniform basic chemical structures offered performance superior to that of mineral base oils. At that time, the considerably higher price of these products hindered their market acceptance. In the eighties however, lower-price, quasi-synthetic hydrocracked oils were introduced in Western Europe which closely matched the properties of synthetic hydrocarbons (Shell, BP, Fuchs).
In the nineties, base oil developments were influenced by the ever-increasing demands on lubricant performance, and by environmental and health and safety criteria. This led to chemically more pure oils such as hydrocracked products, polyalphaolefins and esters gaining acceptance. Natural fatty oils, particularly their oleochemical derivatives, have experienced a renaissance because of their technical characteristics but, above all, because of their rapid biodegradability.